Custom Software Development Services
With a rich history of over two decades in this field, Hashlogics stands as a dependable technology collaborator, adept at swiftly conceptualizing, creating, integrating, testing, and launching premium bespoke applications. Our comprehensive expertise encompasses various industries, ensuring solutions optimized for diverse demands. Rely on Hashlogics for efficient, top-tier custom software that aligns seamlessly with your requirements, backed by our extensive experience and commitment to excellence.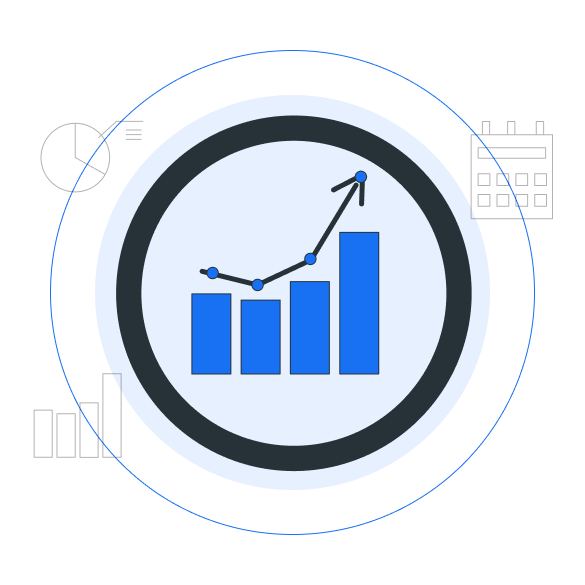 Trusted by founders, chiefs-of-staff, biz ops, and finance teams:
We just don't say, we give proof!
Leading Software Development Company
Hashlogics' Custom Application Development Services offer strategic planning, transformation, implementation, and maintenance for tailored or packaged applications, alleviating strain on your IT assets. Our skilled development teams aid in revamping legacy apps and creating unique software based on cutting-edge technologies. 
Whether it's an established or off-the-shelf system, our adept software architects meticulously assess your unique requirements, crafting and delivering solutions that optimize your organizational gains.
Mastery of Custom Software Solutions
Our mastery lies in crafting inventive solutions that seamlessly fuse your business with cutting-edge web technologies. At Hashlogics, we provide steadfast, user-friendly, and individualized web solutions, showcasing our proficiency as a distinguished custom web design enterprise. Our dedicated approach aims to enhance your business in perfect harmony with your specialized expertise.
Our Custom Application Development Services
At Hashlogics, we offer comprehensive software development services, including crafting new custom software, enhancing existing systems, modernizing legacies, and seamlessly integrating new systems with current ones.
HR Software Development Company
We specialize in HR software development, focusing on crafting comprehensive human resource management solutions. Our offerings encompass personnel tracking, payroll, benefits management, recruitment, onboarding, learning and development, and more. We provide technical product management consulting, product development, UX and UI design, QA, maintenance, and support services. Our goal is to empower you with robust HR systems, boosting your edge in the SaaS HR software market while minimizing costs and risks associated with product development.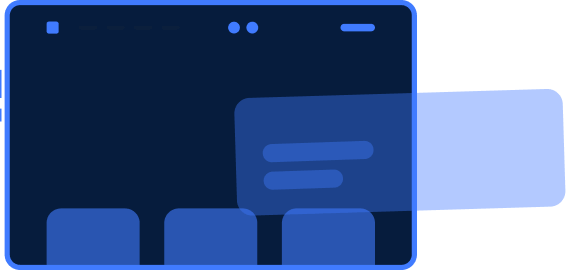 Transforming Enterprises with Leading ERP Development Company
At Hashlogics, we excel in creating robust, tailored ERP software that encompasses the entire spectrum of business processes and roles within large enterprises. As a leading custom ERP software development firm, we specialize in delivering exceptional enterprise solutions. Our focus lies in constructing scalable, business-centric systems that unify administration procedures and enhance data-driven decision-making. Transforming ERP into user-friendly web applications and intuitive mobile apps, our developers ensure optimal functionality and streamlined decision-making through optimized dashboards.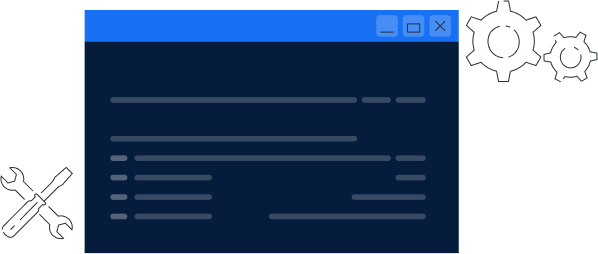 Software Product Development Process
At Hashlogics, our custom application development process is meticulously structured to address unique organizational needs. Here's a comprehensive breakdown of how we create tailored software solutions:
Advantages of IT Solutions Software at Hashlogics
Recognizing that standard software solutions might not align with your business's distinct needs, Hashlogics offers a comprehensive understanding. We comprehend the value of tailored software in fulfilling your specific requirements and driving optimal outcomes.
We are the preferred choice for startups, scaleups and enterprises. Leverage our expertise to get your idea developed
Quickly hire developers to join and work with your team directly in just 24 hours.
What our clients say about us?
Our clients rave about the exceptional services and cutting-edge solutions provided by Hashlogics.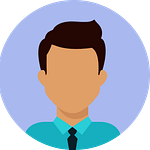 Mark
Thanks to the experts of Hashlogics for bringing their creativity into our project. Their clear communication, proactive and result-driven approach towards our idea makes our project the most successful one. I really admire the team's ability to meet the aggressive deadline in a smooth streamlined way. They did really well to craft our footprint in the world of blockchain.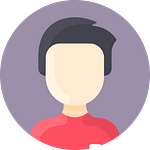 Micheal Jroffin
I would strongly recommend Hashlogics on the basis of their client engagement ability. Which is the determining factor to ensure the success of any project. The responsive team and their feasible approach help us to complete our project within the specified time and budget. Which eventually helps us to give our customers an ideal experience.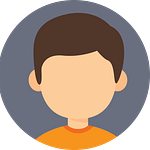 Chris William
The team of Hashlogics is incredibly thorough and organized. The vast range of technologies provided under the perfect project management and 24/7 availability reduced the completion period of the project. I will definitely look forward to with Hashlogics again.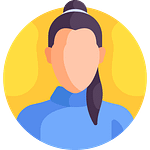 Jeniffer Wood
We were looking for a skilled developers team for our project of wallet creation. Hashlogics gave us a marvelous experience with a wide range of expertise in blockchain development. Their expertise in blockchain gave us an extra edge in wallet creation service delivery.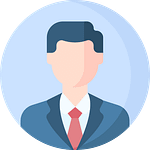 James
I am satisfied working with the Hashlogics. Their team is dedicated, motivated, and result-driven. Every successful project is backed by an expert team with perfect coding skills. They were responsive and professional enough to deliver the project on time.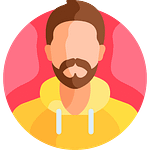 John Davic
The developers at Hashlogics were skilled enough to quickly understand the existing code base and proceeded to modify it according to our project requirements. Together, we released our app on time. While taking great care of budget constraints, they consistently show great concern for their work.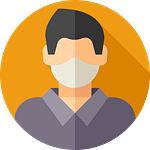 Richard Charles
I am happy to work with the professional, highly dynamic team of Hashlogics. Their committed attitude towards my project gave me high-quality deliverables. Which eventually help us in the early launch of our product. Hashlogics is flooded with a reliable dynamic team, highly skilled in development and coding.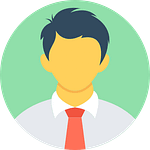 Christopher
During the lengthy engagement of the project with Hashlogics we experienced the best development and backend support services. Their communication style is effective for further collaborations on different projects. The finished project was delivered on a quality basis.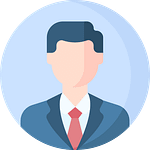 Matthew
It was an excellent experience working with Hashlogics. Hashlogics is the most reliable platform to connect you with the committed, subject matter experts. They prioritize their customers with great care and technical expertise. They work in accordance with the needs of our project. All the credit goes to excellent project management and a result-driven team.
frequently asked questions
We're excited to hear from you! Whether you have a question